2016 SPRING SEMESTER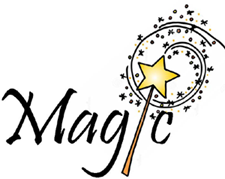 PORTOLA VALLEY
Choir begins February 3, 2016
Family Concert June 4, 2016 at 7:00 pm
Valley Presbyterian Church
945 Portola Road, Portola Valley
PVHC Spring Syllabus
EAST BAY
Choir begins February 4, 2016
Family Concert June 3, 2016
7:00 pm
Dominican Sisters of Mission
San Jose, Auditorium
43326 Mission Blvd.
Fremont, CA 94539
EBHC Spring Syllabus



MRS. BARBARY'S MIRACULOUS
SHOW OF SHOWS
Saturday, March 19, 2016
7:00 p.m. (6:30 call)
Valley Presbyterian Church
945 Portola Rd, Portola Valley

Full & Partial
Scholarships Available
Email Mrs. Barbary for Details
Barbary Grant's Homeschool Choirs are non-sectarian, non-audition choirs for homeschooled children between the ages of five and sixteen. Originally founded as the Palo Alto Homeschool Choir in 1997 by Julia Simon, the baton passed to "Mrs. Barbary" in the spring of 2003. In 2006 she relocated the choir to a larger venue and renamed it the Portola Valley Homeschool Choir (PVHC). Mrs. Barbary's lively, fun approach to making music has made PVHC a weekly highlight for scores of homeschooled children in San Mateo and Santa Clara Counties.
In Fall 2007, Mrs. Barbary brought this terrific musical experience to homeschoolers in Alameda and Contra Costa counties, as the new East Bay Homeschool Choir (EBHC) began rehearsals in the Pleasanton/Tri-Valley area! EBHC now rehearses in Fremont.
A talented multi-instrumentalist, Mrs. Barbary accompanies the choir on piano, Irish harp, Appalachian dulcimer, and button accordion. Student and parent performers are also encouraged to participate, so that concerts have included flute, violin, guitar, bass, clarinet, saxophone, and cello. The range of musical styles is eclectic: folk, Celtic, rock and roll, jazz, country, and pop are all represented in the choir's repertoire. Each semester, choristers have the optional opportunity to perform in foreign languages as far-reaching as Japanese and Manx
The Homeschool Choir year consists of two 18-week semesters. The Fall semester usually begins the first week of September and -- after a 2-week break for the holidays -- concludes the third weekend of January. The Spring semester starts in February and ends in early June. Each semester culminates in two public performances. Tuition includes all sheet music and a practice CD issued halfway through each semester. For an additional fee, choristers may also take part in the Unaccompanied Minors (an auditioned a cappella group), Mrs. Barbary's Mighty Ukulele Army, and/or Rhythm Band.
Portola Valley Homeschool Choir: Rehearsals are on Wednesday mornings from 10:30 till 11:30 a.m. in the Fireside Room of Valley Presbyterian Church, 945 Portola Road in Portola Valley. Contact Barbary Grant for tuition rates and general questions. PVHC is affiliated with the Ocean Grove charter school.
East Bay Homeschool Choir: Rehearsals will be held on Thursday mornings from 10:00 till 11:00 a.m., at the Dominican Sisters of Mission San Jose, 43326 Mission Blvd. in Fremont. Contact Barbary Grant for tuition rates and general questions. EBHC is affiliated with Connecting Waters, Visions in Education and FAME charter schools.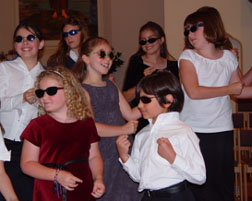 About Mrs. Barbary

Song Lists

Photo Gallery

Reviews

Contact Info

www.barbarygrant.com